Best WordPress Blog Hosting Services (From $1/Month)
John Bucalo
"Great hosting and even better customer service highly recommend seekahost hosting for anyone looking to create a online business or blog... get internet active people!" Read more reviews
Get Started
Choose Your Blog Hosting Plan
Why choose SeekaHost web hosting?

1-Click WP Setup
One Click Installers enable you to install the CMS and other applications in just 60 seconds with one single click. Within the premium control panel you can quickly add a site to your SeekaHost PBN Hosting Packages, update your Private Nameserver Details and install a free SSL Certificate – Boom!
Register Domains Instantly
Within your Blog Hosting Control Panel you can easily search and register a domain or transfer a domain from another host with just a few clicks. And you never have to leave your dashboard and flick between different accounts or pages, it can all be done here.

Export Site/Blog Backups
Taking backups of your WordPress blogsite is vital and with easy export solutions from the dashboard it will be very simple for you to do your own backups and import them into the new domain. Our technical support staff will also help you with anything regarding exports and backups.

Blog Traffic Data Trackers
Within the SeekaHost Blog Hosting Control Panel you can connect Google Analytics and Clicky with your domain to track and analyse website traffic. Simply add the tracking code provided when registering on the respective website in the blog header section and you can view all your stats within your control panel with no fuss.
Host With Multiple IPs
Find the most affordable blog hosting packages utilizing multiple location servers that give you a wide range of unique IPs to host your blogs as part of your private blog network. Manage tens or hundreds of blogs in a single interface with SeekaHost's incredible features that save your time.

24/7 Live Tech Support
At SeekaHost we know how important the very best and most instant support is to guarantee satisfaction of our customers with the experience in the live chat & through the ticketing system functions available 7 days a week and 24 hours a day within your dashboard.
Best Blog Hosting With Easy WordPress Control Panel
In combination with WordPress SeekaHost brings you the most efficient and reliable blog hosting control panel. When you manage your site with WordPress and all its fantastic features such as free themes and plugins for blog customization, you take it to the next level with our unique blog hosting control panel. It will give you the fastest and easiest access to all your WordPress sites in one dashboard. Here you can also manage your WP hosting plans, upgrading and downgrading as you please, take backups of your sites and connect them with analytics tools for improved monitoring. In short: it is the best solution for WordPress Hosting available.
Get Started Now
Host Your Blogs Via SeekaHost.app
At SeekaHost we deliver the best WordPress hosting, saving our customers time and money while boosting the performance of their WordPress website. Choosing the managed WordPress hosting services with SeekaHost means your site is hosted with high performance SSD Litespeed servers with high quality CPU for optimal website loading times and durability, which are in various data centres. Plus, access to our unique WordPress Blog Hosting Control Panel for a tailored hosting solution with expert support for WordPress Hosting. The Team is available through live chat or ticket support to advise you on the best hosting options available such as the PHP version 7 or higher and MySQL version 5.6 or higher.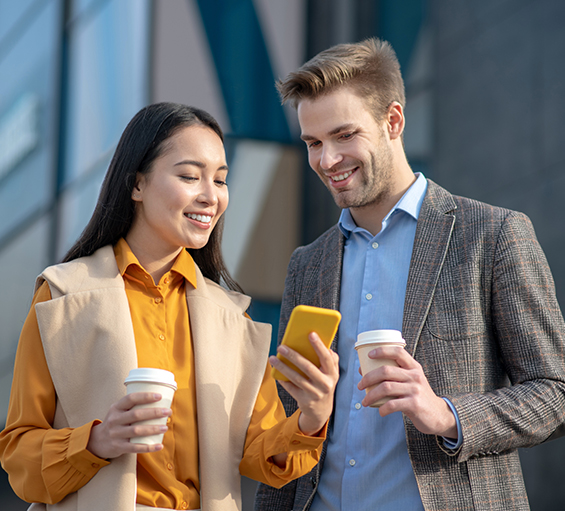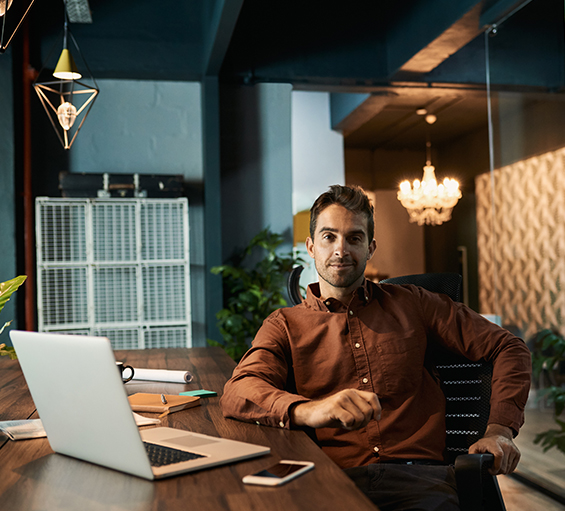 Multiple IP Hosting for Private WordPress Blogs
For customers looking to host several or a whole network of WordPress websites with the SeekaHost WordPress Hosting, they have the multiple IP Hosting/PBN Hosting option. This is also known as SEO hosting and is a specific hosting package allowing your WordPress sites to be hosted with unique IP addresses from different countries. SeekaHost offers Class A, B and C IP hosting packages for your sites via the control panel with unique SOA and nameservers for all individual or private domains. Multiple IP hosting for your WP sites is a more sophisticated approach making it harder for search engines to identify PBNs because the sites span different IP classes, and unique nameservers and SOA records.
Why choose SeekaHost's Ultimate WordPress Solution?
Hosting your WordPress site inside the SeekaHost WP control panel offers an extremely smooth interface with all your domains and options in your dashboard, making it a one-of-a-kind solution and hosting experience. SeekaHost customers will be able to:
Access all their hosted domains with one click inside their dashboard PLUS analytics tools like Google Analytics and Clicky linked with their domains.
Set-up or move new WP sites or change hosting plans with one click in their domain overview.
Access all WP hosting and PBN hosting plan options inside the control panel – no need to leave the app.
Manage all their subscriptions with one click or by contacting the support team through the contact options in the control panel.
Access all FAQs in the knowledgebase freely available within their dashboard.
Access WordPress and control panel tutorials and guides.
Frequently Asked Questions (FAQ)
Hosting a domain with WordPress CMS in combination with the SeekaHost WordPress Control Panel offers various benefits to a website owner. With the custom build control panel to host WP blogs in one interface, every customer can scale their websites and blog networks with multiple IP addresses, hosting plans starting form just £1 per month and tracking all their site's performance on search engines via their dashboard.
With the SeekaHost Blog hosting control panel you can host a domain after registration with WordPress and get online in less than 60 seconds. The world's fastest, easiest, and most convenient WP hosting solution from SeekaHosters will save you time, money, and effort. Managing your Blog through the SeekaHost App allows you mobile and flexible access to your hosting and websites in one place.
You will have the 1-Click backup solution inside the WP hosting control panel to save the latest version of your WordPress Blog safely in the case of having to restore them. All WP plugins can be updated automatically, and you can generate an SSL certificate for every site you host for free when activating it inside the panel.
Yes, you can host multiple WP Blog and you can use the multiple IP hosting plans if you are looking to build a private blog network for SEO purposes or a guest posting services business. SeekaHost offers suitable WordPress and PBN hosting plans for any requirement at the most affordable prices and the control panel will allow you to manage hundreds of Blog easily and conveniently.
Yes, you can use the hosting services for free for the first 7 days for any plan you sign up to as a new customer. After 7 days of use, you can continue the services and hosting plans you find most suitable. We are confident you will be very satisfied with what the WordPress control panel has to offer in comparison to other control panels in the market.
Do not worry! With SeekaHost you can upgrade or downgrade your WP hosting plans easily and quickly with just one click in the control panel. Just head to subscriptions and choose the plan you like. It will be changed with immediate effect. No delays, no extra cost. And if you need a custom plan, you can always open a support ticket or talk to the SeekaHost team for support.
Yes, we do support in site/blog transfers from other hosts. We have all the resources and tips in our knowledgebase on how to migrate from other WP hosts, but the SeekaHost team also offers site migration services to their new customers. Simply raise a support ticket or ask in the live chat.
SeekaHost does not just provide you with the best WordPress Hosting and control panel. It also offers free digital marketing education via the SeekaHost University, where you can access SEO, WordPress, and marketing courses for free as a customer. In the SeekaHost App you have access to free tutorials and a knowledgebase where you can learn more about WordPress, the panel functions and how to make the most of the analytics tools in the app.
Questions about hosting?
We'd be happy to help you choose the right cheap web hosting package or provide all the support to get your websites hosted with SeekaHost.
SeekaHost is commited to provide the most realible and cheapest website hosting services from London based servers for the United Kingdom and believes in building strong relationships with our customers. Our focus is to deliver on our hosting promises and go beyond customer expectations.
Get Support